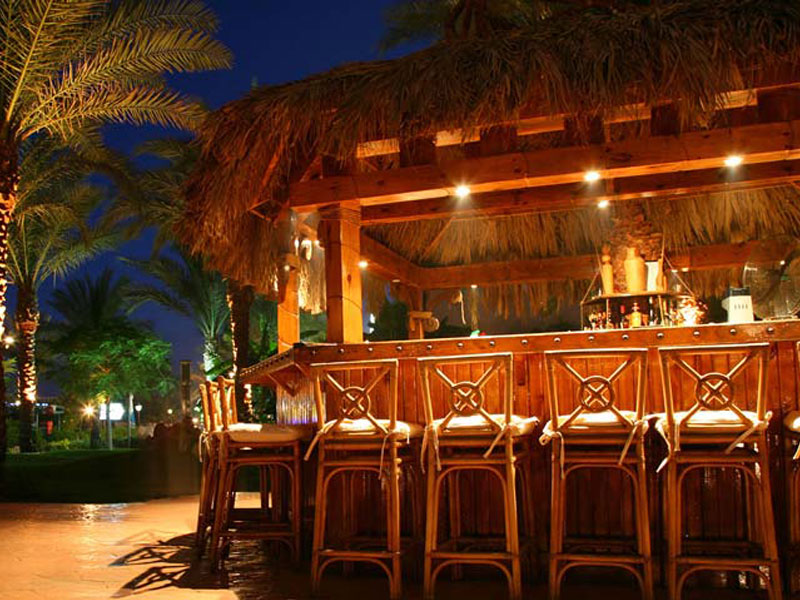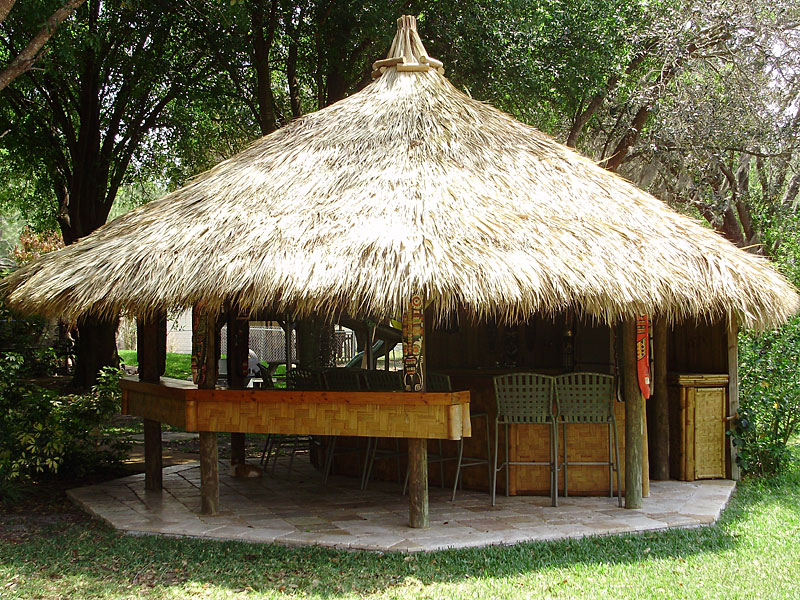 Tiki Bars for Hotels, Restaurants and Homes
The commercial uses for authentic Tiki huts include hotels, restaurants, bars, and other public venues were a tropical theme is desired.
Tiki huts have been used to create outdoor theaters, temporary shade structures for public events, outdoor ticket booths and vendor areas. In fact, a Tiki hut can be used in most situations where you need a permanent or temporary open-air structure.
Dan The Tiki Man builds commercial Tiki huts throughout Key West, Miami, Fort Lauderdale, Palm Beach, Vero Beach, Florida that meets code requirements for safety, including the application of fire retardant products. We also design and build tiki huts for residential homes.
Commercial Tiki Huts - Part of the Customer Experience
It is certainly possible to use artificial synthetic thatch in the construction of any tiki hut or palapa thatch umbrella. While this is a matter of taste for the individual homeowner, one of the primary benefits of natural thatch is its authenticity.
Artificial thatch does not have the coloration or texture of natural thatch, and differences can be easily seen in bright daylight. Whether you want a Seminole Chickee hut or a Polynesian tiki hut, Dan The Tiki Man is the real deal.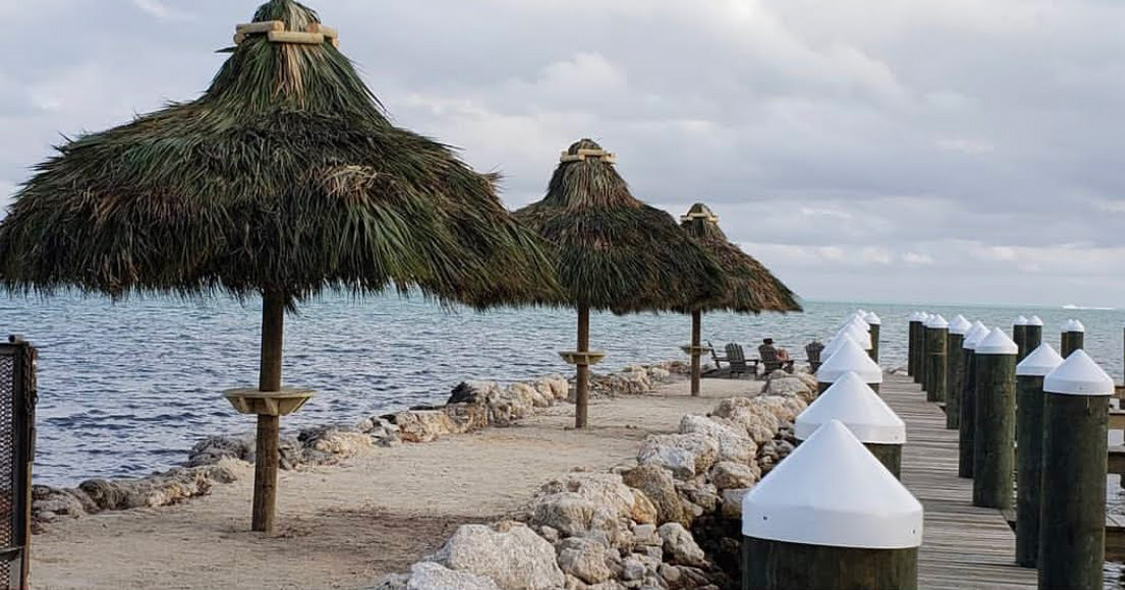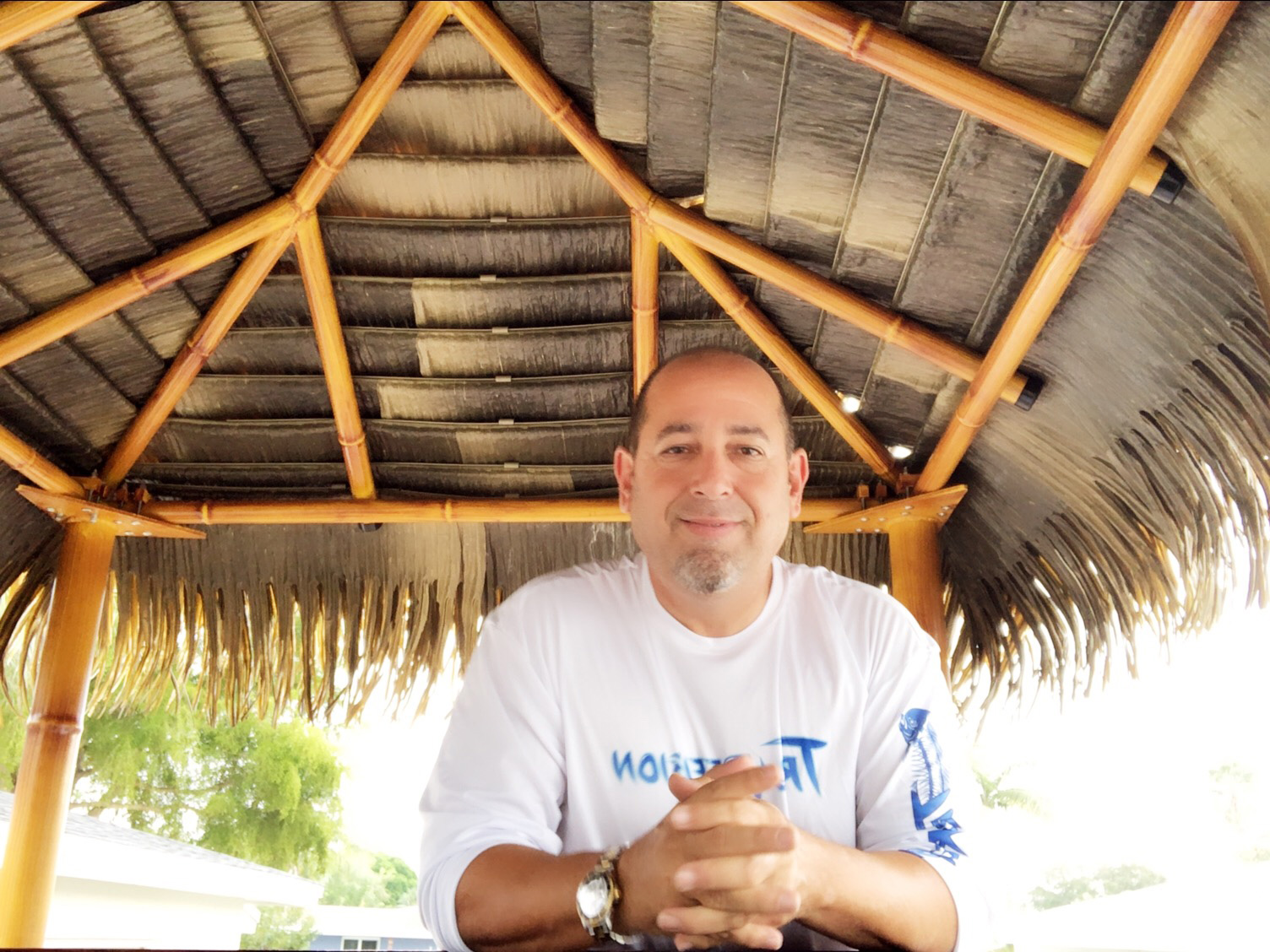 Artificial thatch is mostly made from high-density polyethylene or polypropylene, which very cheap thatch being made from toxic plastics. High-density polyethylene is produced from petroleum and is commonly seen in plastic grocery bags, food containers, and bubble wrap. More than 70% of consumers think green when purchasing and are generally "anti-plastic."
We Build Tiki Huts For The Entertainment Industry
South Florida has become a strong film and music production location. We build sets and scenery for themed environments, special events, film and television, and theatre productions. Because we have access to our own eco-friendly materials locally, we can come in and get your thatched themed environment built very quickly so you don't waste valuable production time. We also do thatching and theming for bars, nightclubs, and other public venues where a blend of creative imagination, safety, and large size are critical.
Tell Us Your Ideas On Tiki Huts
We know how to use virtually all thatch materials, from woven Mexican Raincape used in a Palapa thatch, to desert palm leaves used in Tahiti-style thatch panels. This means that we have the option of choosing the best materials and thatch techniques for your unique vision. In fact, in rare instances, we have even recommended the use of synthetic palm thatch instead of natural thatch. Our expertise guarantees that you will always have the best product to transform your dreams into a reality for years to come.
A small river named Duden flows by their place and supplies it with the necessary regelialia. It is a paradisematic country, in which roasted parts of sentences