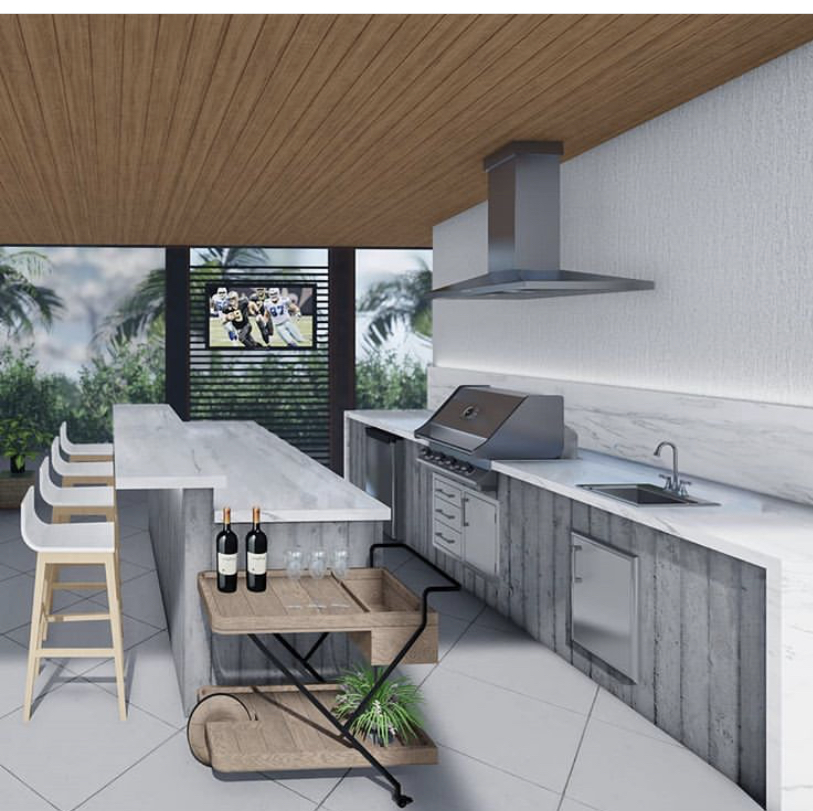 What Sets Us Apart From Other Tiki Hut Builders…
While there are many Tiki hut builders in Florida, we pride ourselves on doing it the right way. We use only top-grade posts and hand-selected Sabal palm thatching grown under our control in Florida. We stand firm on quality and never compromise the materials or the workmanship in order to beat someone's price. We aren't the cheapest Tiki hut builders in Florida, but we are the best and our Tiki huts last as long as ten years under the harshest conditions. We are fully licensed and insured and are approved as a builder of Indian authentic Tiki huts. We have the ability to provide of building a fire-retardant Tiki hut for commercial use, such as a restaurant or hotel. And unlike 90% of our competition, we do not use subcontractors. Our workers are highly trained, skilled, experienced and they have been with us for years.
Ninety percent of Tiki hut builders aren't licensed and insured. If someone gets injured, the homeowner or business could be held responsible. Dan The Tiki Man  is a licensed contractor with all the necessary liability insurance.
We don't sell cypress furniture, Tiki hut decor or Tiki hut accessories.
We focus on doing one thing and doing it better than anyone else:
Constructing the most imaginative and long-lived Tiki huts on the planet.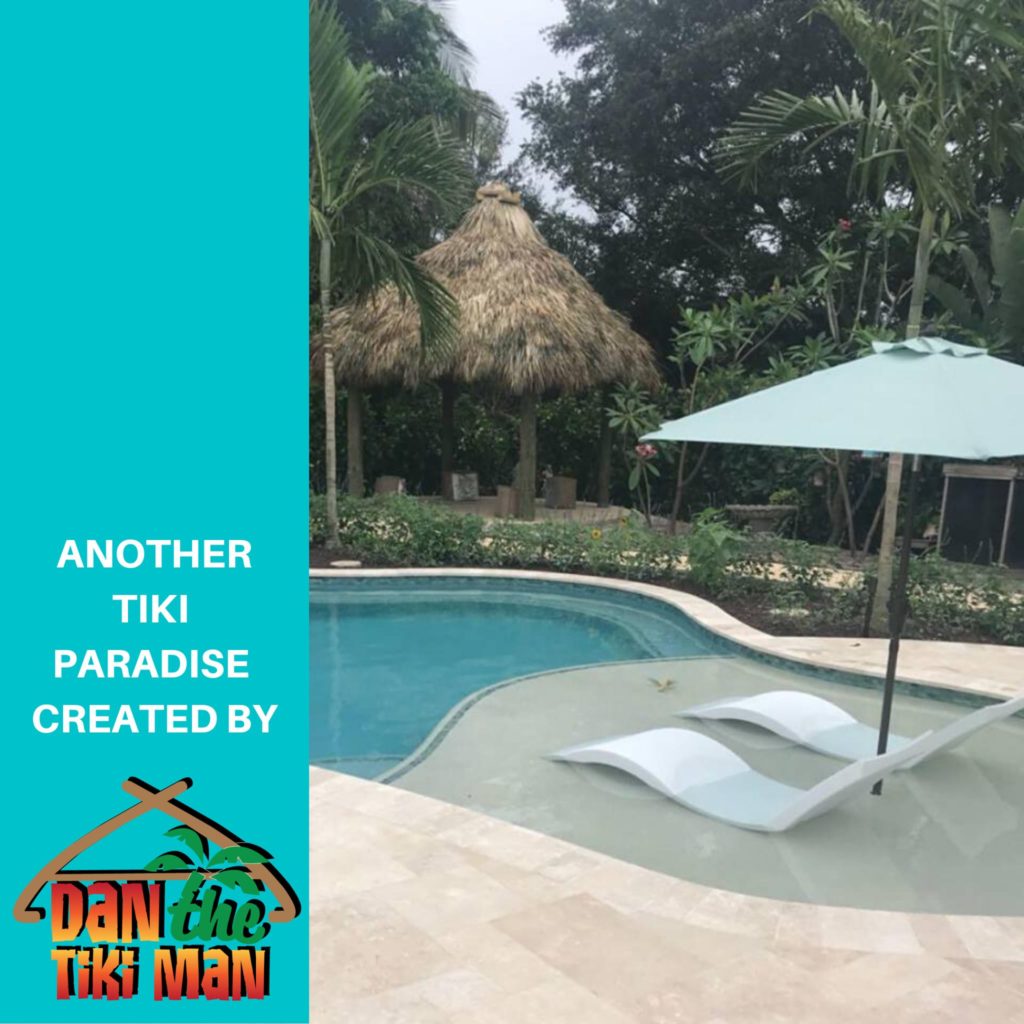 We Set The Standard For Florida Tiki Huts
We design and build beautifully crafted custom Tiki huts, cabanas, breezeways, bars and more. If you can imagine it, we can build it using thatched construction techniques. Thatched roof, pole-supported structures are used throughout the world's tropical and dry heat climates.
Tiki hut alternative names:
Tiki huts
Chickee huts
Palapas
Bali Huts
While other palm thatches are used in California, Mexico, and Polynesia, only one species of palm produces the right thatch for Florida's humid and stormy weather: the Sabal palm, sometimes called the cabbage palm, Sabal palmetto palm, or swamp cabbage (Arecaceae, genus Sabal). We obtain our Sabal palms locally. We also source and use new cypress logs, which we strip and prep ourselves.
This means we can be sure your new Tiki Hut will be free of termites or other problems that can shorten the lifespan of your Tiki hut and disrupt your cool enjoyment of Florida's outdoor lifestyle.
Where can we build?
Areas we serve
We build custom Tiki huts throughout South Florida, including Palm Beach, Broward, Miami-Dade and the Florida Keys.
Our team can also handle commercial projects throughout the Caribbean.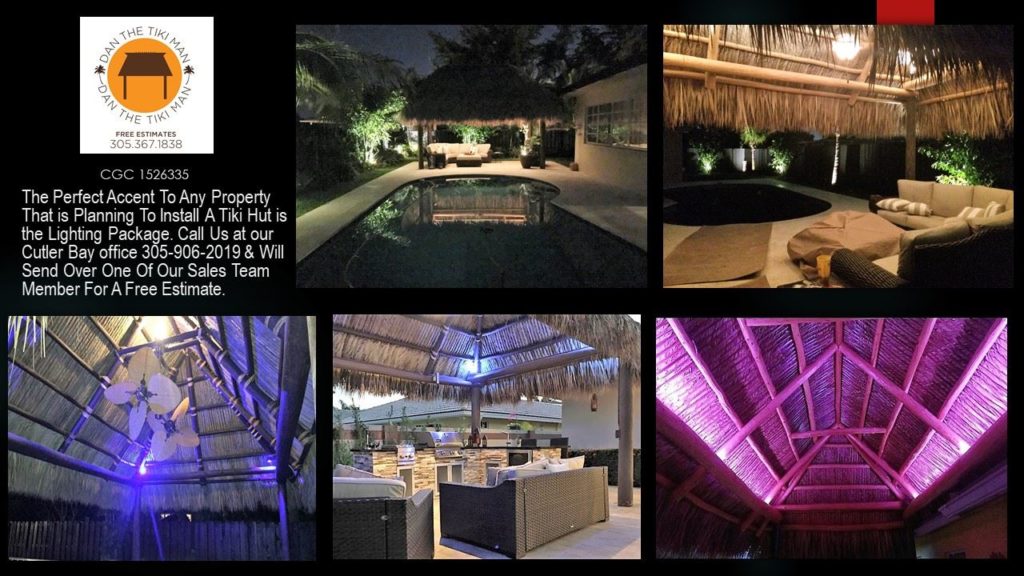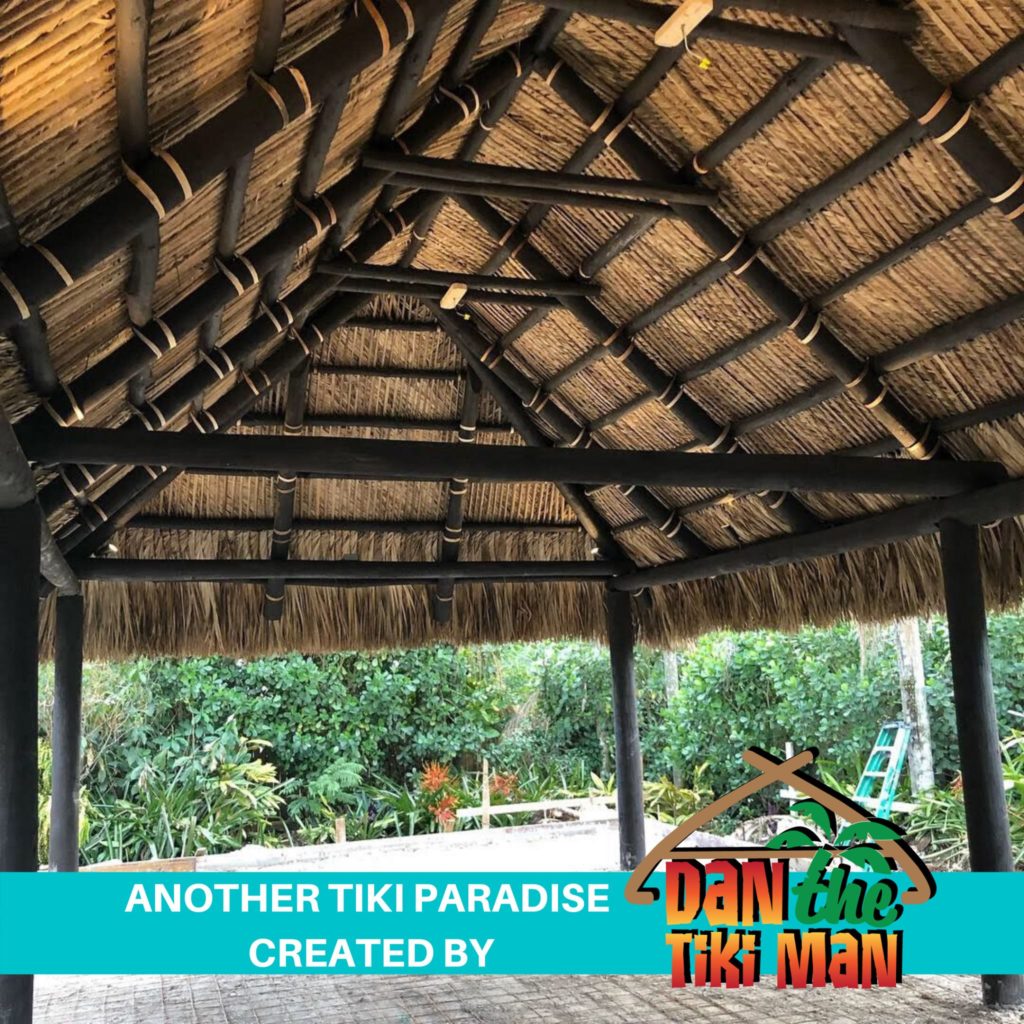 Tell Us Your Tiki Hut Ideas And That's It…
We'll Do The Rest!
Tiki huts, correctly known as Chickee huts in Florida, are an ancient way to beat the heat using sustainable, eco-friendly building methods. Tiki huts offer an art to living that has been forgotten by modern civilization. We are bringing the virtues of thatch building back to contemporary lifestyles by combining time-tested methods with a new slant on design.
There are many elements to Tiki hut building that escape the grasp of less experienced vendors. For example, a pitch equal to or larger than 12:12 will typically last longer than shallow-pitched roofs.
While Sabal palm thatch is preferable in Florida, in other areas of the world different palms and even different construction methods are recommended. We know how to use virtually all thatch materials, from woven Mexican Raincape used in a Palapa thatch, to desert palm leaves used in Tahiti-style thatch panels.
This means that we have the option of choosing the best materials and thatch techniques for your unique vision. In fact, in rare instances, we have even recommended the use of synthetic palm thatch instead of natural thatch.
Our expertise guarantees that you will always have the best product to transform your dreams into a reality for years to come.
Tiki huts often violate South Florida zoning rules October 6, 2012|By Maria Herrera, Sun Sentinel ...