Residential, Commercial, Bars & Maintenance
Dan the Tiki Man and his outdoor tropical paradise design team will assist you in creating the Tiki Hut and outdoor space that you have been dreaming of and that meets your needs. Our Tiki Huts can be built to just about any size and dimension and we offer both natural thatch and synthetic thatch, and the options for both are endless. While our natural palm thatch is very popular, many people are choosing our synthetic thatch. Our synthetic option has no fire hazard and doesn't shed. In addition, we offer a variety of stain and seal packages that will protect your Tiki Hut for years to come. Whether this is for your home or business, you will enjoy being in an environment that feels like a vacation.
Our Tiki Huts are perfect for any and all Residential homes, such as a backyard umbrella, poolside bar, poolside pavilion, and much more!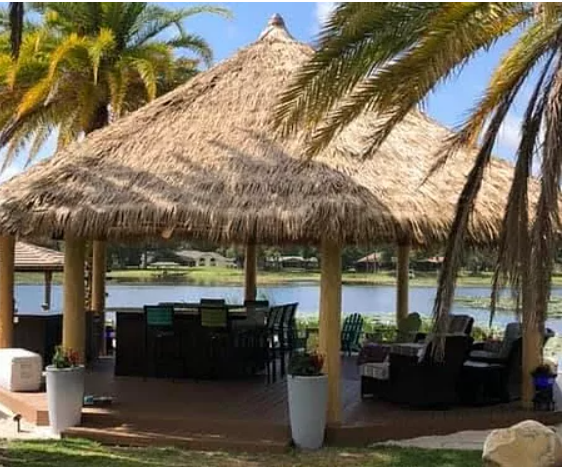 The commercial uses for authentic Tiki huts include hotels, restaurants, bars, and other public venues where a tropical theme is desired. Tiki huts have been used to create outdoor theaters, temporary shade structures for public events, outdoor ticket booths and vendor areas. In fact, a Tiki hut can be used in most situations where you need a permanent or temporary open-air structure. Since South Florida has become a strong film and music production location. We build sets and scenery for themed environments, special events, film and television, and theatre productions.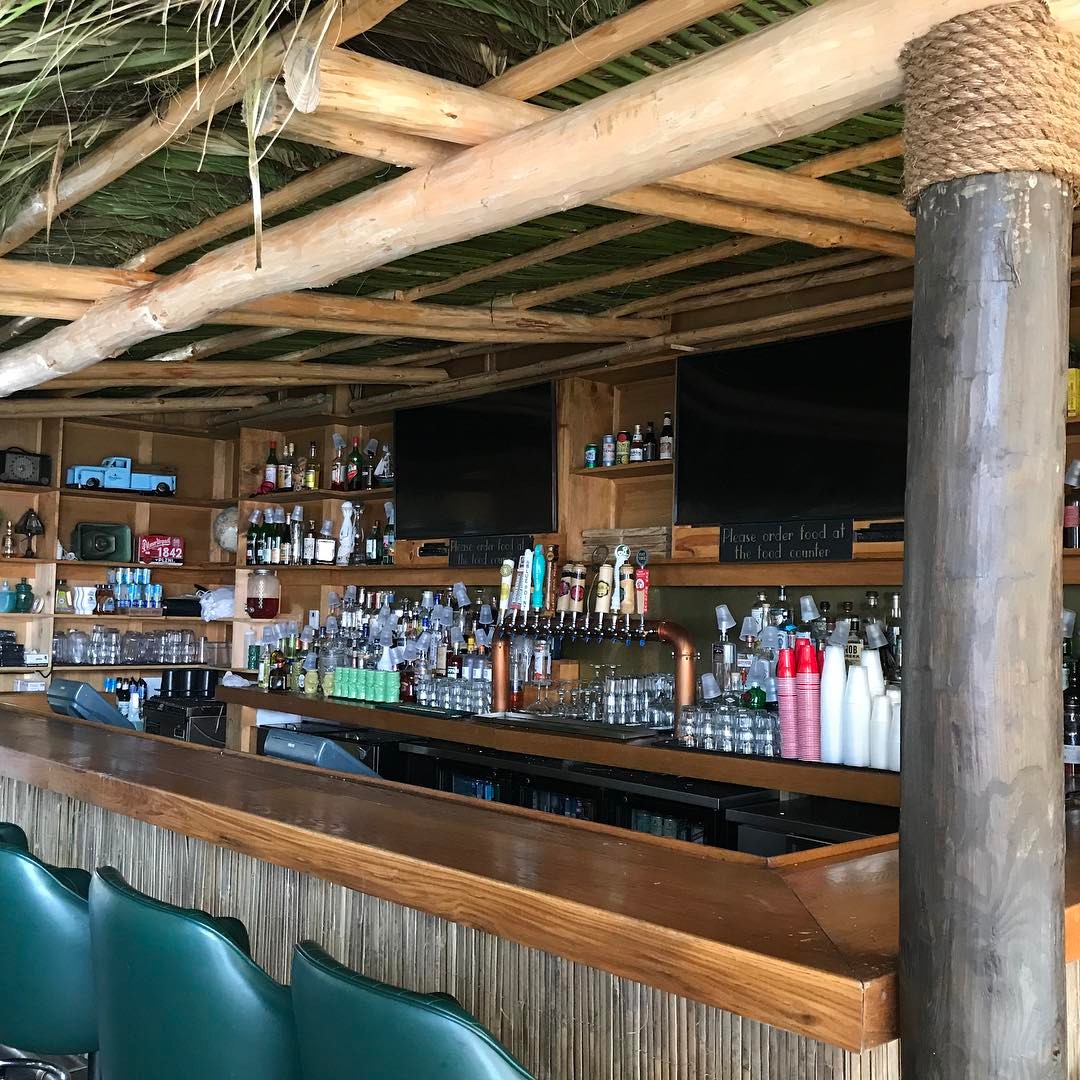 Dan the Tiki Man designs and builds Tiki Bars for Hotels, Restaurants and Homes. Whether your Tiki Hut Bar is for your business or your home, our designers can offer you the Best Quality, Custom Designed structure to provide the perfect Tropical atmosphere.
Dan The Tiki Man is the only tiki hut bar builder in South Florida qualified to apply Class A fire retardant materials to commercial and public tiki hut structures.
Tiki Huts Repair & Maintenance
All genuine tiki huts require maintenance. A properly built tiki hut will require less maintenance over its lifespan. Usually, this means re-thatching of the roof and walls (if it has walls) with the appropriate natural materials. Synthetic tiki huts do not require maintenance.
We warrantee our tiki huts for up to ten years. Dan The Tiki Man's thatched huts are built to stand up to even the harshest South Florida weather. Our experienced team also does expert re-thatching and replacement of thatch panels, inspect your tiki hut for loose or missing thatch panels, check for signs of leaks, mildew, rot, replace damaged wood and pests such as termites. Occasionally we can even replace Florida native cypress poles. We have re-thatched tiki huts, thatched gazebos, and commercial tiki huts throughout South Florida and offer an affordable way to extend the life of your thatched hut. Turn your tired-looking, old tiki hut into a fresh place to unwind in tropical splendor.
We are experts in the process of stripping cypress poles to leave the classic blonde finish, or we can provide expertly carved totem-type poles.