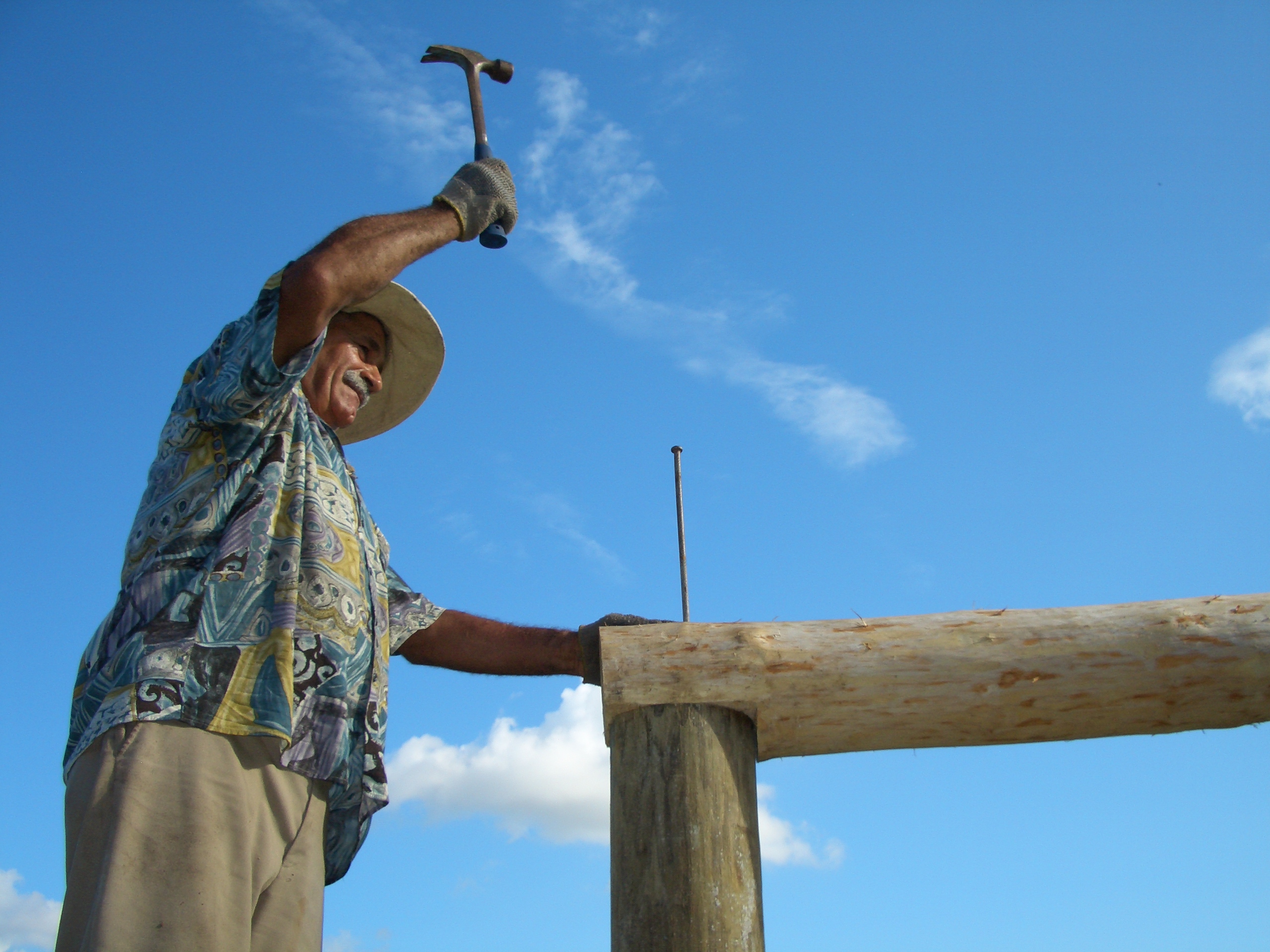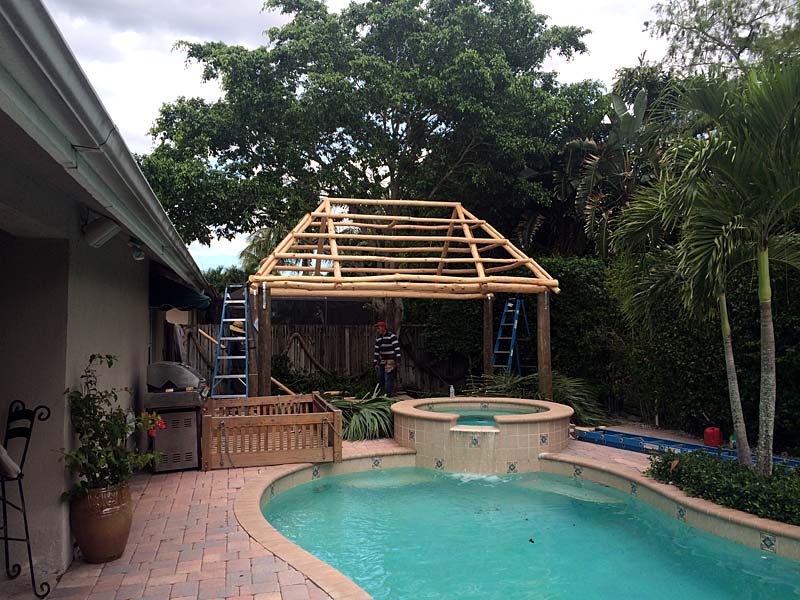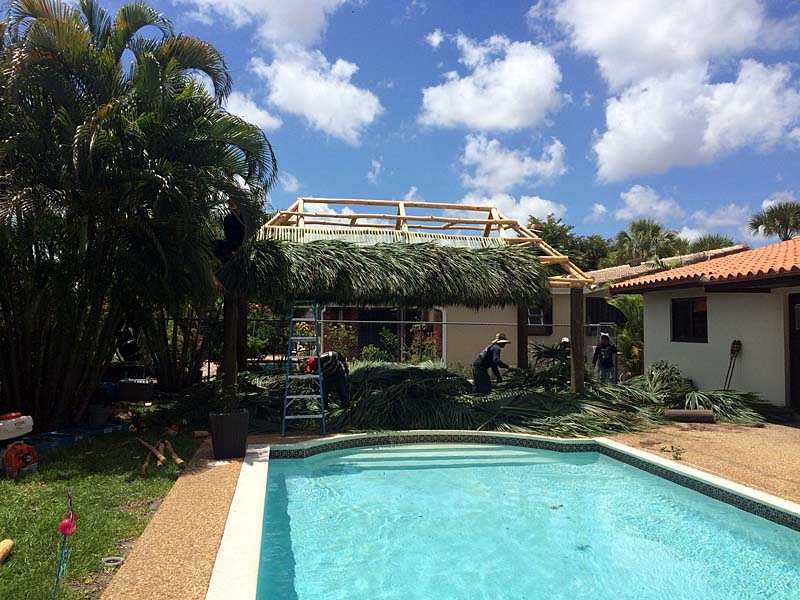 Repair & Maintenance Tiki Huts
All genuine tiki huts, Miccosoukee Chikee huts, and thatched gazebos require maintenance. A properly built tiki hut will require less maintenance over its lifespan. Usually, this means re-thatching of the roof and walls (if it has walls) with the appropriate natural materials. Synthetic tiki huts do not require maintenance but lack the ambiance and charm of a real tiki hut.
We warrantee our tiki huts for up to ten years. Dan The Tiki Man thatched huts are built to stand up to even the harshest South Florida weather. Our experienced team also does expert re-thatching and replacement of thatch panels. We will inspect your tiki hut for loose or missing thatch panels. We also check for signs of leaks, mildew, rot, and pests such as termites. We have re-thatched tiki huts, thatched gazebos, and commercial tiki huts throughout South Florida. Our clients include both high-end residential customers and commercial enterprises such as bars and other public venues. We offer an affordable way to extend the life of your thatched hut. We will turn your tired-looking, old tiki hut into a fresh place to unwind in tropical splendor.
We can replace damaged wood. Occasionally we can even replace Florida native cypress poles. We are experts in the process of stripping cypress poles to leave the classic blonde finish, or we can provide expertly carved totem-type poles. Our tiki hut specials have designed and constructed everything from high-thatched buildings for South Florida luxury homes to hospitality and entertainment commercial tiki huts.
South Florida Tiki Hut Repair
Tiki Hut Maintenance Areas we Serve
Key West
Key Largo
Miami
Fort Lauderdale
Palm Beach
Vero Beach